Celebrating the Love of Your Life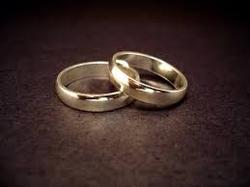 Love comes in all forms, as do the ceremonies that celebrate it.
The experience of affirming the deepest connections we share is a time for joy, but can also bring uncertainty and even anxiety. The commitment to every couple is to provide the rabbinic guidance you seek specific to your needs in a caring, mindful, and insightful manner.
Jewtique Concierge Rabbinic Services is a proud member of Visit Loudoun, DC's Wine Country. In one quick visit to the website you'll be able to make a connection with the full array of professional services for your destination wedding in DC's Wine Country!
Jewtique Concierge Rabbinic Services is a proud member of Hunt Country Celebrations. In one quick visit to the website you'll be able to meet Northern Virginia's finest wedding professionals and vendors to cover the full array of your wedding needs.
Jewtique Concierge Rabbinic Services is especially privileged to serve as the rabbinic consultant for Wedding411OnDemand. If you are Baltimore-based or planning a Central Maryland or Eastern Shore wedding, you definitely should visit their website for helpful information, advice, and connections to other local wedding-industry professionals.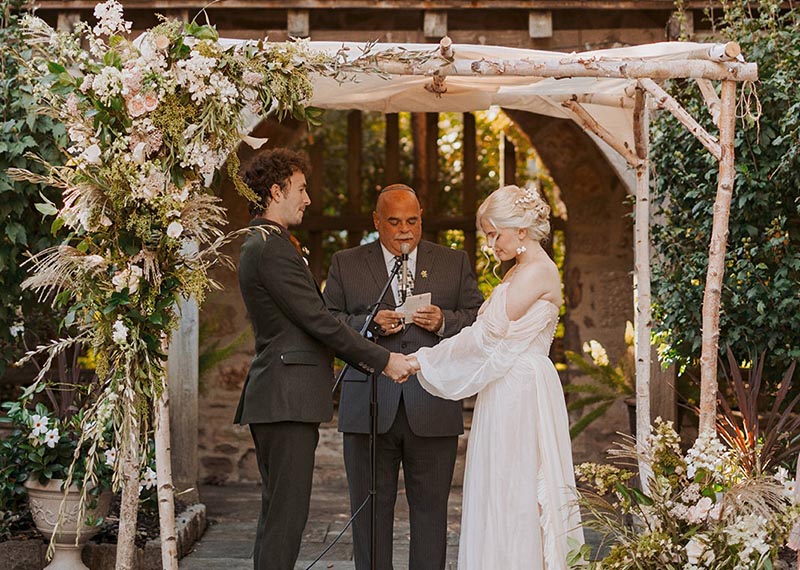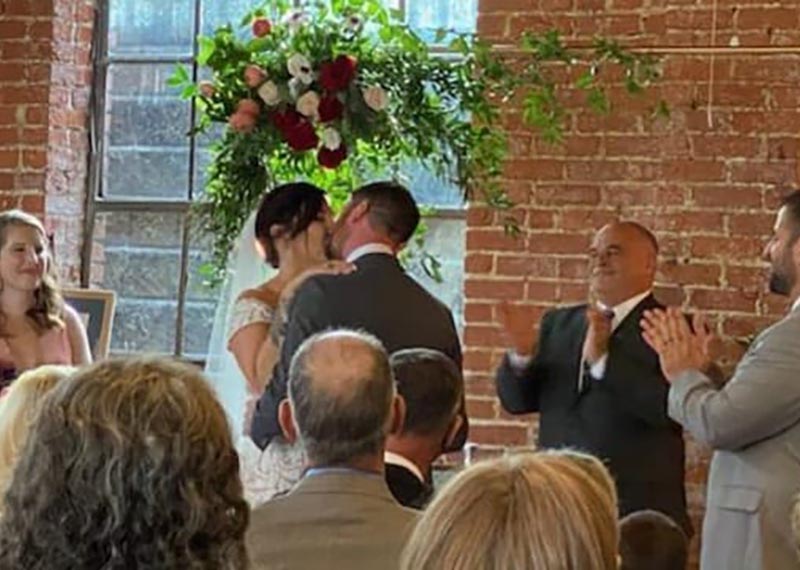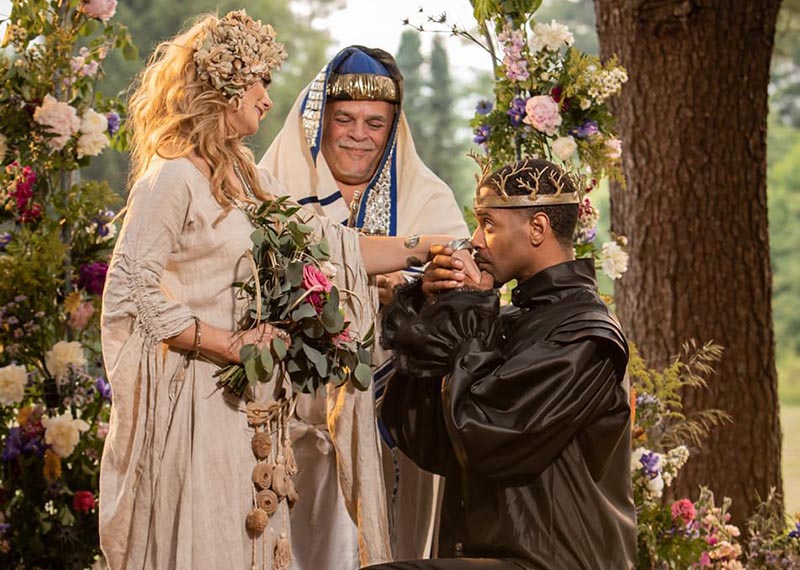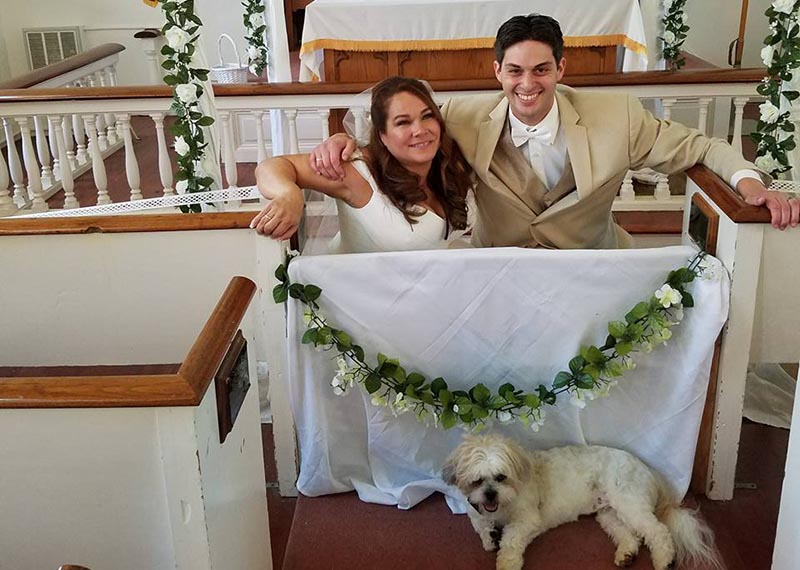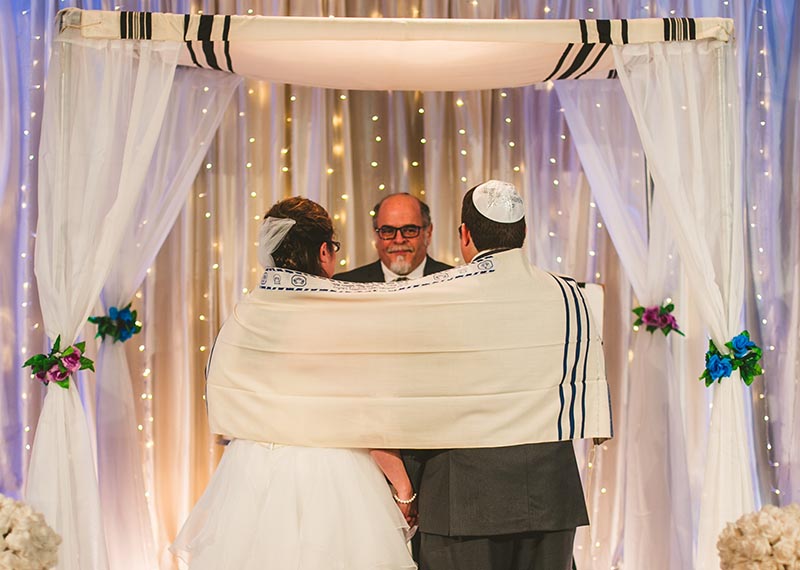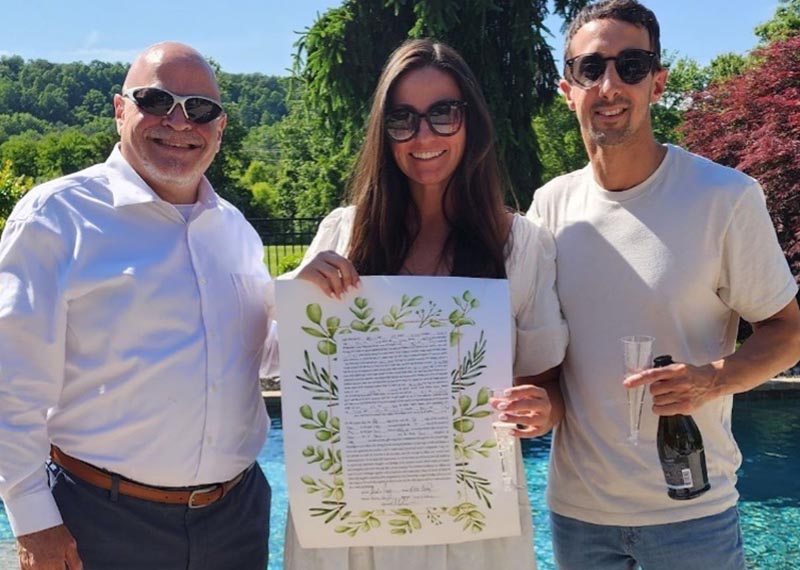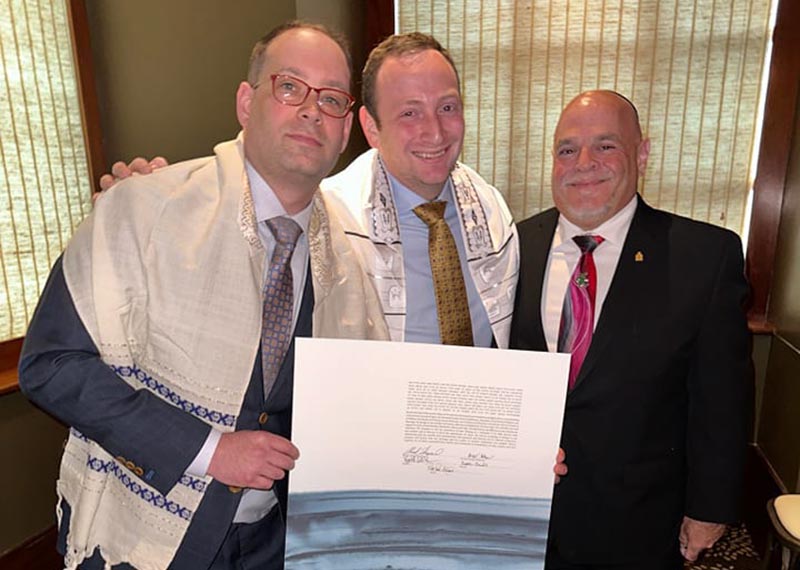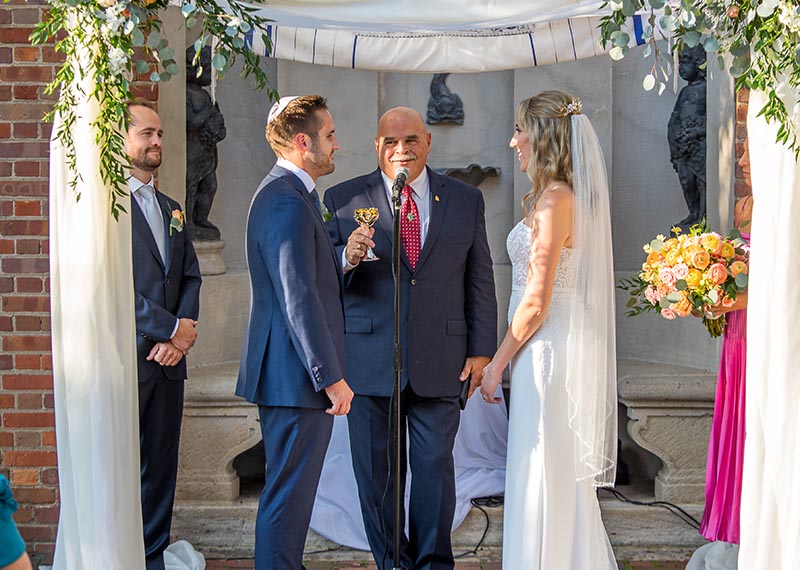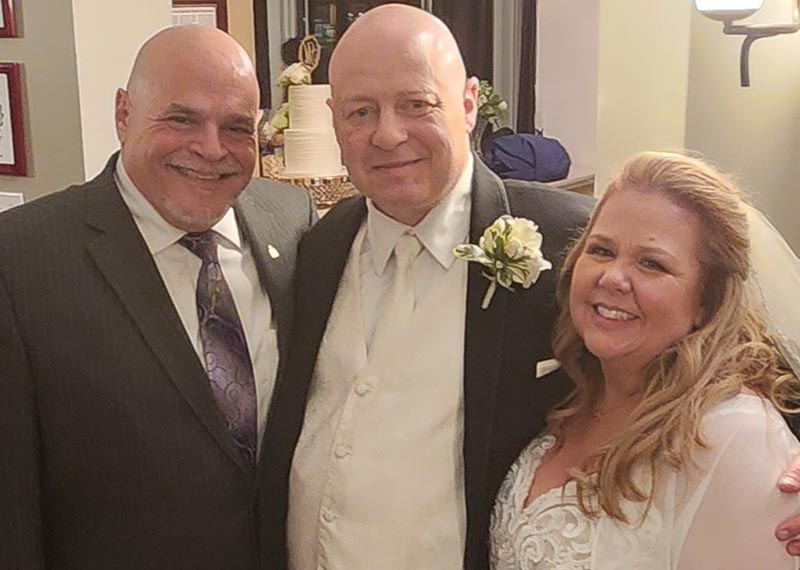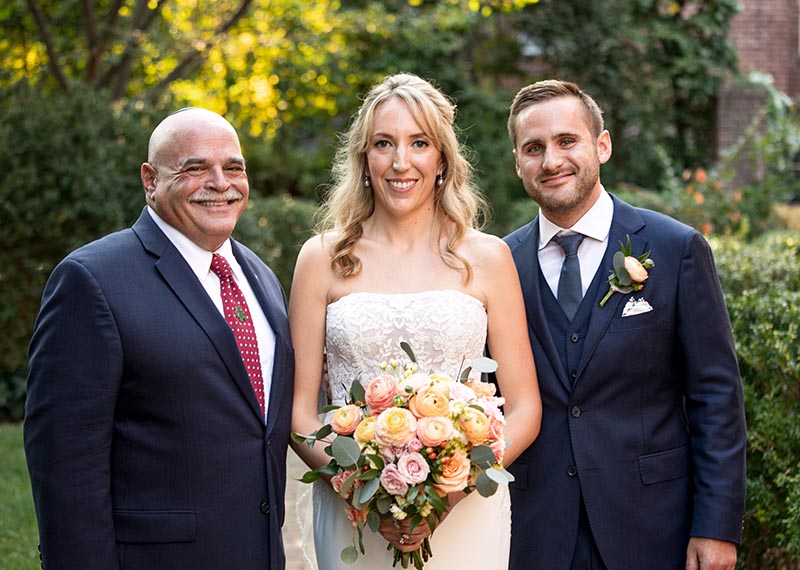 Mid Atlantic Area Wedding Resources
Baltimore and Eastern Shore
Northern Virginia's premier wedding professionals
DC's Wine Country Destination Weddings
Virginia & District of Columbia "Day-of" Officiant Services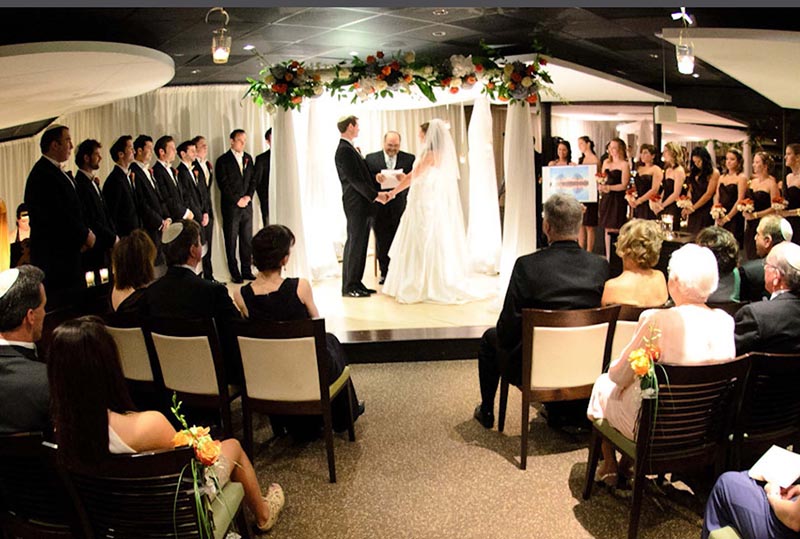 Commonwealth of Virginia & District of Columbia Registered Officiant
Some couples already have their own officiant for the ceremony but need a Commonwealth of Virginia or District of Columbia registered officiant. Jewtique Concierge Rabbinic Services is available to help such couples with legal registration of the marriage.
Mazal Tov! It's your Wedding Day!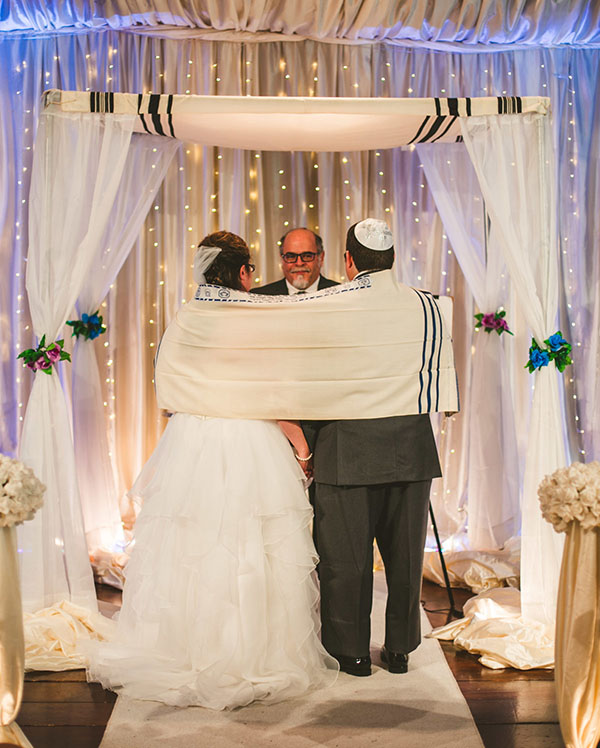 Mazal tov! It is a delight to be a vital part of your Jewish wedding!
Among the greatest rabbinic joys are the wedding experiences shared with diverse couples, from couples in their twenties to their eighties and all points in between. From ceremonies held lakeside backyards and at distant destinations, in celebrations from laid-back to lavishly elegant, Jewtique Concierge Rabbinic Services understands every couple is unique and so is every ceremony. It is gratifying to hear regularly that the ceremony was more than beautiful; it was the talk of the reception!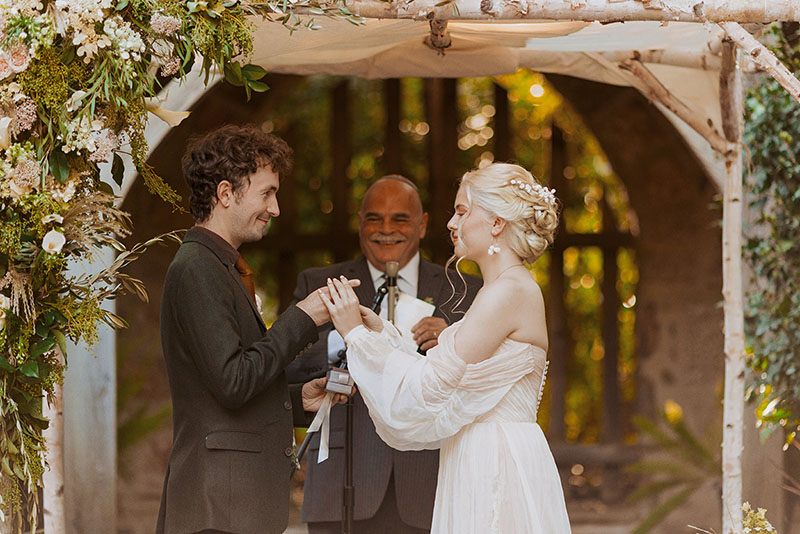 Mazal Tov! It is an honor to bring Judaism to your celebration!
Jewtique recognizes all the secular wedding options available to any couple. That is why Jewitque especially welcomes couples whose partners share different faith traditions. Together we will explore, discover, and create the ceremony you might not even have realized you wanted without any pressures or expectations. Your unique identity as a couple will be reflected in a ceremony that will be welcoming, personal, meaningful, and beautiful.
Secular & "Spiritual but not Religious" Celebrations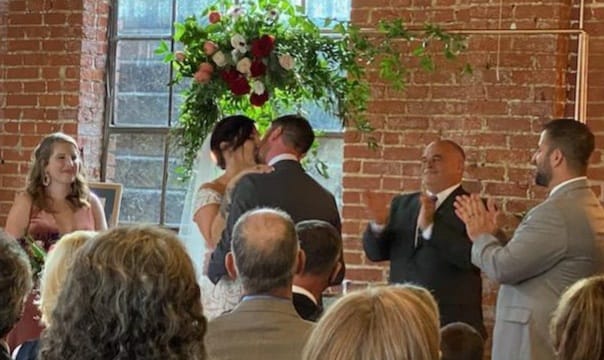 Many couples are looking for either a secular celebration, or spiritual ceremonies not defined by any one faith tradition.
Jewtique welcomes inquiries from couples seeking either of these options. Rabbi Greenspoon leverages years of Navy chaplaincy experience, decades of advanced pulpit experience, and a deep appreciation of ceremonies and liturgy to help craft the ceremony of your dreams. Couples will be thrilled with ceremonies that are authentic to their values and needs, and are destined to moments that will be remembered for a lifetime.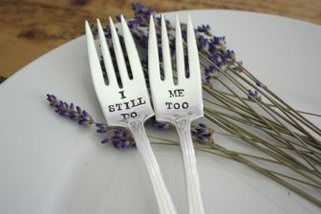 The desire to renew the commitment of a relationship is not restricted to milestone anniversaries.
Sometimes a couple has successfully repaired a failing relationship. Sometimes a couple wants to celebrate the survival of a spouse from a grave illness or accident. The reasons for renewing the commitment of a relationship are as varied as the couples who seek them. Carving a specific spiritual response to each couple's specific spiritual situation is part of what makes this service far more than a typical "renewal of vows."
Special Anniversary Celebrations
Mazal tov! The arrival of special anniversaries certainly deserves notice and celebration!
While celebratory parties are lovely affairs, adding a mindful spiritual response makes it an even more special and memorable occasion. Jewtique Concierge Rabbinic Services assists your own efforts in adding the layer of holiness to your celebration in a number of different ways, depending on your particular preferences.
I can't say enough great things about Rabbi Greenspoon. From the moment we met him, we knew he was the perfect choice to officiate our wedding. His warmth, kindness, and sense of humor made us feel instantly at ease, and he took the time to really get to know us as a couple and understand our values and beliefs.
On the day of our wedding, Rabbi Greenspoon was an absolute rock star. He delivered a beautiful and personalized ceremony that perfectly captured the spirit of our relationship and the love we have for each other. His words were heartfelt and meaningful.
Not only did Rabbi Greenspoon do an amazing job with the ceremony itself, but he also went above and beyond to make sure we felt supported and cared for throughout the entire wedding planning process. He was always available to answer our questions and provide guidance.
Overall, we could not have asked for a better rabbi to officiate our wedding. Rabbi Greenspoon is an incredibly kind, compassionate, and we feel so lucky to have had him be a part of our special day. We highly recommend him to anyone looking for a wedding officiant, and we are forever grateful for the beautiful memories he helped us create.
— DR
David was the Rabbi for our wedding recently and we could not have had a better experience. We loved the service, there was great communication and respect for our wishes, and a wonderful sense of connection that we valued dearly.
— Steve Everitt and Gabby Reamer, Baltimore, MD
Dear Rabbi Greenspoon,
I want to thank you for the beautiful job you did working with Stephanie, Dan, and our extended families. Their wedding ceremony was a wonderful mixture of genuine warmth, connection, celebration, and poignancy. The time you spent with us far exceeded anything we expected from a rabbi we had just recently met. Your compassionate listening, informed guidance, and flexible approach helped craft a beautiful wedding. Everyone there expressed how authentic to Stephani and Dan it was, and how respectful to the wide range of religious identities reflected in our families. I am delighted to add you to our clergy providers here at Wedding411On Demand, and happy to refer you to wedding parties who might be interested in your services.
With my family's deepest appreciation for a wonderful wedding.
— Jay Buck, Father of Stephanie the Bride, Founder, Wedding 411 On Demand, MD
Rabbi Greenspoon did a wonderful job officiating our wedding! He took the time to truly learn about our relationship and guide us through every element of the Jewish ceremony. He was extremely helpful crafting an interfaith service that felt authentic to us and we couldn't be happier.
— Erica Aronson and Taylor Stout, Northern Virginia
David and I want to thank you from the bottom of our hearts for being our rabbi and officiating at our wedding. We feel you went above and beyond our expectations with your knowledge and suggestions to make our wedding ceremony as personalized as we wanted it. On top of that your own personal touches made our ceremony perfect.
— Leah and David Ipson, Richmond, VA
I highly recommend Jewtique! Rabbi Greenspoon was by our side during the whole process. He helped us take a unique spin on a traditional Jewish ceremony and make it feel just right for us. We had a wonderful time communicating with Rabbi Greenspoon through multiple zoom sessions where he took us through each step and explained our options along the way. The big day could not have gone any better and absolutely loved the ceremony! It was beautiful, thoughtful and perfect.
— Rachel Katz and Ryan Sarbacher, San Diego, CA
We would choose Rabbi Greenspoon to marry us again, we truly believe no one could have performed a better ceremony. The Rabbi gave us tools during our premarital counseling that have both enhanced our ceremony, and our Judaism moving forward as a couple. They are tools we continue to use and have become a part of our daily lives. We greatly appreciate the emphasis on growth in our faith in order to enhance our marriage. When we walk into our home the first thing we see is our Ketubah with the Rabbi's signature, it is a reminder of how he continues to be a part of our lives regardless of where we may call home.
— Daniel and Charlie Lippe, Oahu, HI