Concierge Rabbinic Services
More Info
Celebrating the Love of Your Life

*NEW SERVICE*

Virginia & District of Columbia "Day-of" Officiant Services
Mazal Tov! It's your Wedding Day!
Interfaith Celebrations

*NEW SERVICE*

Secular & "Spiritual but not Religious" Celebrations
Renewal of Relationship
Special Anniversary Celebrations
Welcoming Your New Child:
Birth & Adoption
More Info
Welcoming your new child
Brit Milah

*NEW SERVICE*

Brit Shalom
Simhat Bat
Adoption
Pidyon Ha-Ben
Coming of Age:
B* Mitzvah
More Info
Coming of Age
Navigating the Experience
D'var Torah
Personal Prayers: Going Beyond "The Speech"
Turning Aging into "Sage-ing"
More Info
*NEW SERVICE*

DEREKH: A Jewish Approach to Life Coaching
Turning Aging into "Sage-ing"
Embracing the Empty Nest
Grandparenting in the Age of Intermarriage:
21st Century Style
Personalized Jewish Studies: It's Time for Your Torah!
Writing Your Ethical or Spiritual Will
More Info
Preparing to Say Goodbye
Pre-planning Your Needs – Spiritual Edition
Write Your Own Eulogy…and get the last word!
Commemorating the Generations
More Info
Commemorating the Generations
Shivah Services for Mourners and their Families
Memorial Services
Hakamat Matzevah: Dedicating a Monument or Gravestone
Spiritual Responses for When Remembering is Painful
More Info
Home and Hearth
Bedikat HaBayit: Dedicating Your New Home
Creating a Kosher home
Pastoral Counseling and Care
More Info
*NEW SERVICE*

Your Private Rabbi© Private Rabbinic Retainer
Pastoral Counseling and Care
Open Torah!
Personalized Jewish Learning
More Info
Open Torah! Jewtique's Approach to Personalized Jewish Learning
Adult Bar Mitzvah or Bat Mitzvah
One-on-One / Small Group Study
Personal / Family Jewish Learning Consultation
Guest Rabbinic Scholar
Classes, Destination Travel, Retreats, and Special Events
Sample Topics and Titles
Online Conversion Program
with Darshan Yeshiva and Punktorah
More Info
*NEW SERVICE*

Online Conversion Program
Why Jewtique Concierge Rabbinic Services?
Most American Jews today are not members of a congregation nor enjoy an ongoing pastoral relationship with a rabbi. In short, Jewish life-cycle services are now driven by the most open market-place in Jewish history. Jewtique Concierge Rabbinic Services offers high-quality rabbinic services to people who embrace this personalized approach to Jewish life.
What Does Jewtique Concierge Rabbinic Services Offer?
Every stage of life has its unique and discrete set of needs. Traveling through the cycle of life from birth through adolescence, adulthood, and senior years presents opportunities for celebration as well as challenges to be overcome. If there is something you are looking for that you do not see, please feel free to be in touch and ask me how Jewtique Concierge Rabbinic Services can be helpful for you!
Where Does Jewtique Concierge Rabbinic Services Go?
Jewtique Concierge Rabbinic Services is based in the National Capital area, ready to serve the mid-Atlantic region and beyond. In your backyard or at the beach, from the Chesapeake Bay to the Blue Ridge Mountains, or at your special destination; truly just about anywhere in the world, Jewtique Concierge Rabbinic Services meets you where you are…physically as well as philosophically.
Shalom from Rabbi David Greenspoon,
Founder and President of Jewtique Concierge Rabbinic Services
Shalom and welcome to Jewtique Concierge Rabbinic Services! If you're here, you're looking for a personable, professional, and non-judgmental rabbi. It is a privilege to help guide you through the celebration or commemoration of an important life event, and to provide you with rabbinic guidance and services. Let's travel through the life-cycle, celebrating its joys, and commemorating its more somber moments with ceremonies that are meaningful, personal, and enriched by a sensitive application of Judaism's wisdom. You will be presented opportunities, not obligations, as we create a beautiful ceremony designed to meet your specific needs.
Please let me know if you are an Active-Duty military member, or currently are in either the Active Reserve or National Guard. Jewtique Concierge Rabbinic Services considers it an honor to extend special considerations to those who answer our Nation's call to military service.
One last note: as Jewtique Concierge Rabbinic Services grows, this website will evolve along with it. New services, resources, and information will be added on a regular basis. Please be sure to bookmark this link or save it to your favorites, and visit often!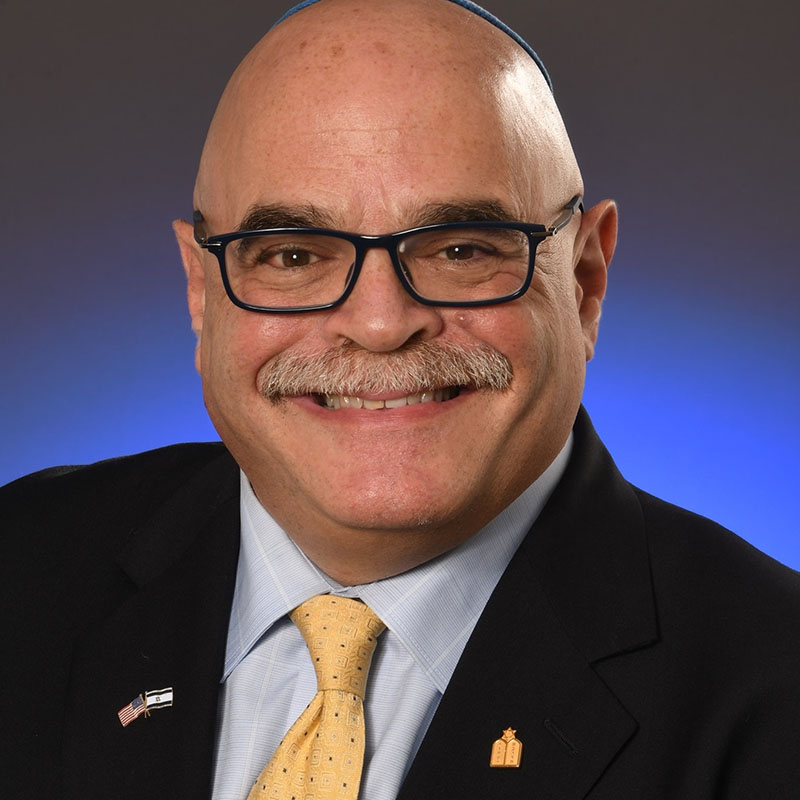 Welcome to this website! I'm delighted you're interested to learn more about who I am and the values that motivate Jewitque. The most important of those values is relationships. Time and again, the greatest gift the rabbinate is the invitation into people's lives their times of celebration and for their moments of sorrow. This "rabbinate of presence" is inspired by the wonderful shipboard chaplains I encountered during my US Navy enlistment (1981-1985), and further developed by the Navy during my own service as a Reserve Chaplain (1989-1996). This pastoral commitment is mirrored in my role as an educator across the entire learning spectrum. It is a joy to connect with students of all ages and backgrounds, whether it is preparation for a bar/bat mitzvah, becoming Jewish as an adult, or just the joy of Jewish learning for its own sake. This dual commitment to pastoral presence and education informs my ongoing training in Clinical Pastoral Chaplaincy (CPE). You can learn more about my story as an innovative educator, blogger, and more by visiting the "Guest Rabbinic Scholar" section under this website's "Open Torah" section.
This relational rabbinate does not start and stop within Jewish contexts and applications. I am privileged to be a founding member of the Loudoun Clergy and Faith Leaders Group and am deeply engaged in local civic concerns. My professional affiliations include the Washington Board of Rabbis, and the National Association of Jewish Chaplains. I am also honored to hold ecclesiastical endorsement from the Jewish Welfare Board Jewish Chaplains Council.
The majority of my career has been based in the Washington-Baltimore corridor, with exceptions in Pittsburgh, PA, and Pittsfield, MA. Two years were spent as a professional educator, teaching middle and high school students in an independent Jewish Day School. Some of the more interesting experiences from my pulpit service include leading various rabbinic and interfaith clergy groups, teaching as a Rabbinic Instructor at a Catholic high school outside of Pittsburgh, serving on the Berkshire Medical Center Patient Care Ethics Committee, and most recently on the initial Loudoun County Public Schools Ad Hoc Committee on Equity. The most exceptional experience is being the only rabbi known to have been granted a private audience with his Holiness the Abbot of the Menri Monastery, the 33rd Menri Trizin and former leader of the Bon people, the late Lungtok Tenpai Nyima. (The Bon are the indigenous people of Tibet whom the Dalai Lama recognizes as the authentic custodians of Tibetan culture.)
Beyond my professional interests I enjoy playing mandolin unplugged or otherwise, hearing live music (especially bluegrass/newgrass/jamgrass and associated music), spending time in natural settings, and specialty coffee. A good book, fiction or otherwise, still always grabs my attention. Vacation destinations might include a good beach, mountains, or interesting city, spending time in Israel, discovering new destinations, or wherever the next Jimmy Buffett gig might be.
Dear Rabbi Greenspoon,
I want to thank you for the beautiful job you did working with Stephanie, Dan, and our extended families. Their wedding ceremony was a wonderful mixture of genuine warmth, connection, celebration, and poignancy. The time you spent with us far exceeded anything we expected from a rabbi we had just recently met. Your compassionate listening, informed guidance, and flexible approach helped craft a beautiful wedding. Everyone there expressed how authentic to Stephani and Dan it was, and how respectful to the wide range of religious identities reflected in our families. I am delighted to add you to our clergy providers here at Wedding411On Demand, and happy to refer you to wedding parties who might be interested in your services.
With my family's deepest appreciation for a wonderful wedding.
— Jay Buck, Father of Stephanie the Bride, Founder, Wedding 411 On Demand, MD
Rabbi Greenspoon made our son's Bar Mitzvah a meaningful and transformative experience, not only for our son, but for our entire family as well. Through his kind, individualized, and supportive approach, Rabbi Greenspoon helped Eric write an insightful D'var Torah. He also ensured that Eric was confidently able to read his Torah portions and lead most of the service that Shabbat morning. With Rabbi Greenspoon's guidance, Eric also drafted a personal prayer to read that day. The prayer was a beautiful reflection of the events and people in Eric's life which had brought him to that special day, but just as importantly, through his personal prayer, Eric was able to share his hopes and goals for his future with everyone in attendance.
Rabbi Greenspoon didn't treat Eric's Bar Mitzvah as if it was the culmination of his Jewish education. Through his mentorship, ongoing communication, and friendship, Rabbi Greenspoon was able to truly connect with my son. Because he took the time to genuinely get to know Eric, Rabbi Greenspoon was successfully able to encourage him to find new opportunities to engage with our community as a Jewish adult.
— Jill Weiss and Robert Schreiber, Leesburg, VA
My husband and I felt so fortunate to have Rabbi Greenspoon officiate the Hebrew baby naming of our daughter, Orli. Newcomers to a neighborhood without as robust of a Jewish community as we were used to from our hometown, we were not formally affiliated with a synagogue at the time. It was so important for us to mark the occasion with a traditional Jewish ceremony, and Rabbi Greenspoon facilitated such a beautiful afternoon for us. With an intimate, eclectic group of family and friends, Rabbi Greenspoon led a highly personalized ceremony that was meaningful, engaging, and accessible for us and our small group of guests. We were so grateful for his warm, light-hearted guidance as we selected music and elements to include that were symbolic for our family, and he led us every step of the way through the enjoyable, stress-free process.
— Rebecca Swislow, Chicago, IL