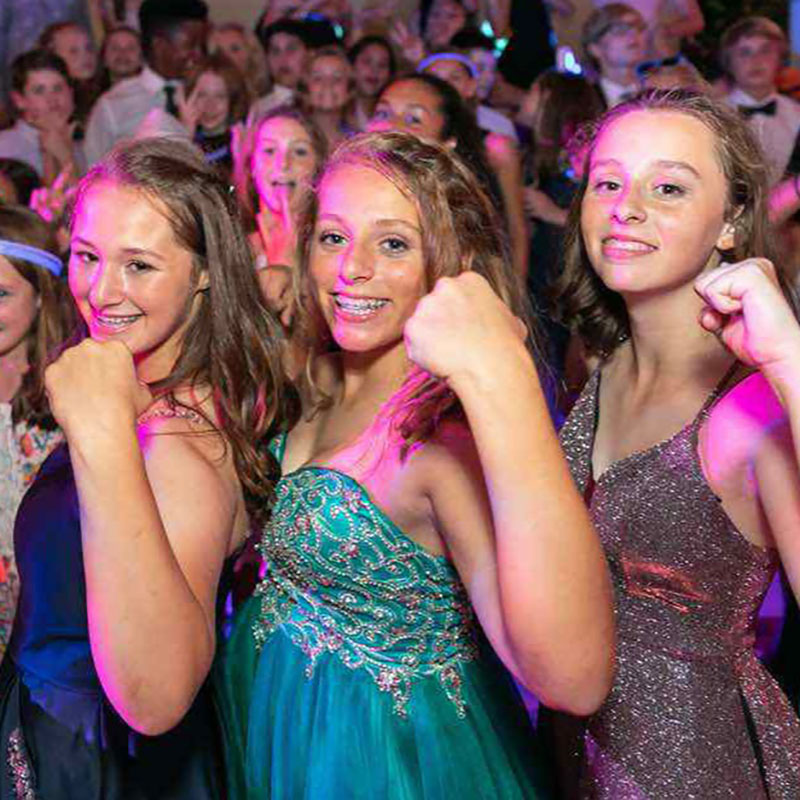 B* Mitzvah
B* Mitzvah: Going Beyond the bat and bar!
Jewish coming of age celebrations today are nearly infinite in their expressions. Even the term "bar mitzvah" or "bat mitzvah" can be alienating for any number of reasons. Jewtique Concierge Rabbinic Services appreciates these dynamics when preparing students for B* Mitzvah. Jewtique Concierge Rabbinic Services empowers your family with opportunities to celebrate a Jewish coming of age that is meaningful, beautiful, and an authentic expression of your family and your student's Jewish values. No matter your style or venue, Jewtique Concierge Rabbinic Services helps you navigate this powerful experience with the insights and perspective that comes from working successfully with hundreds of families.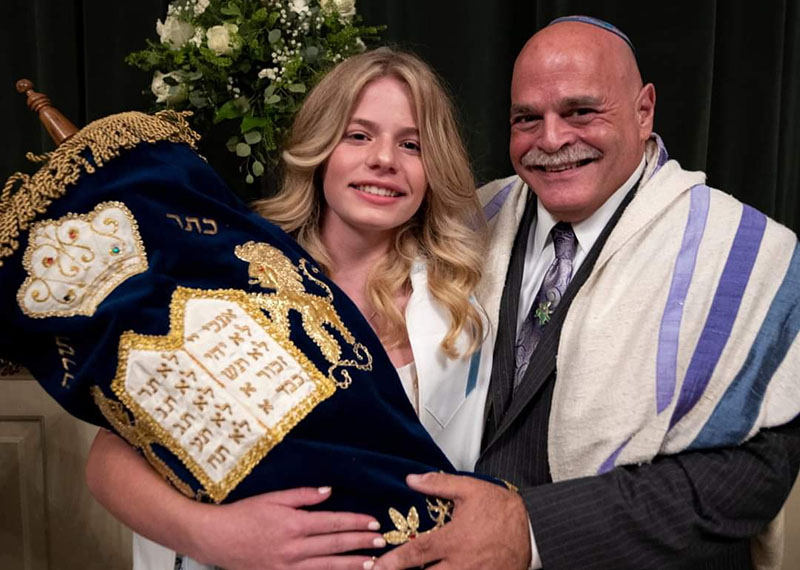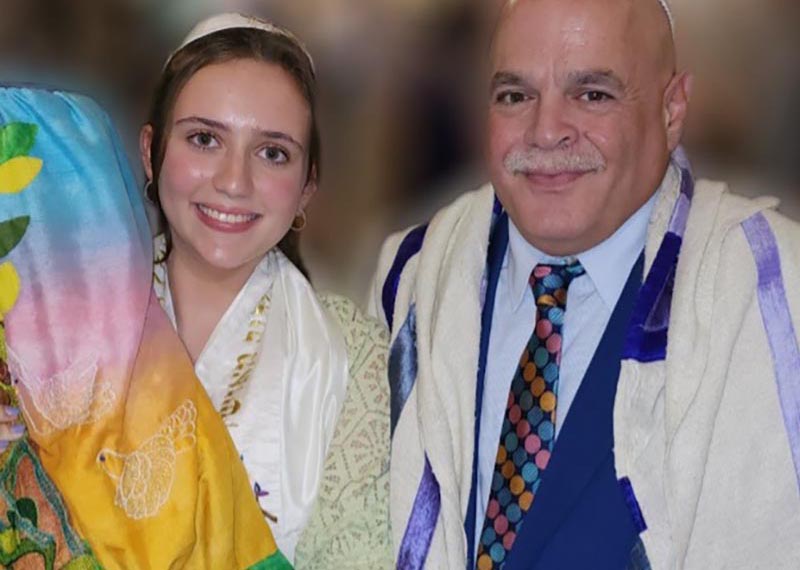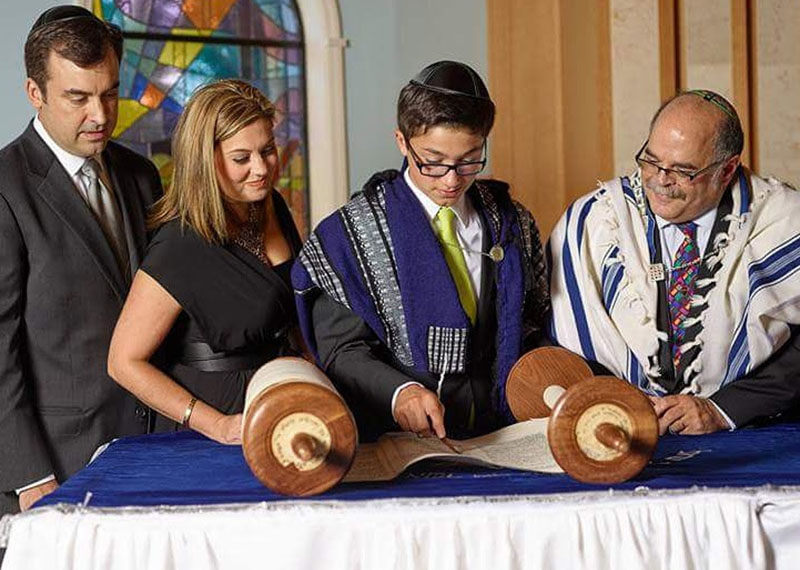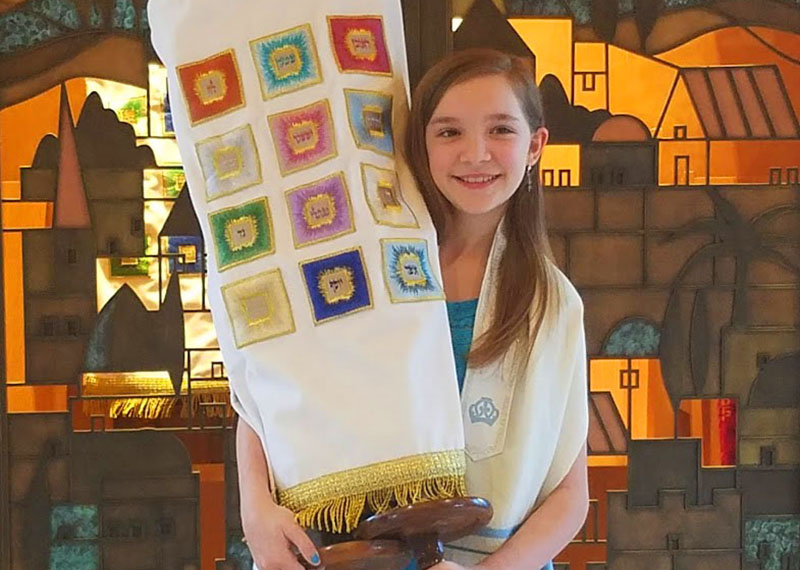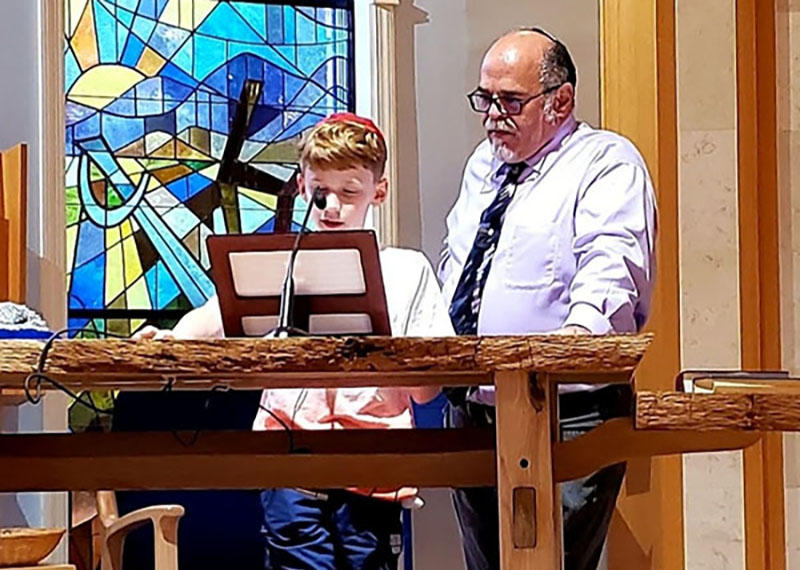 Navigating the Experience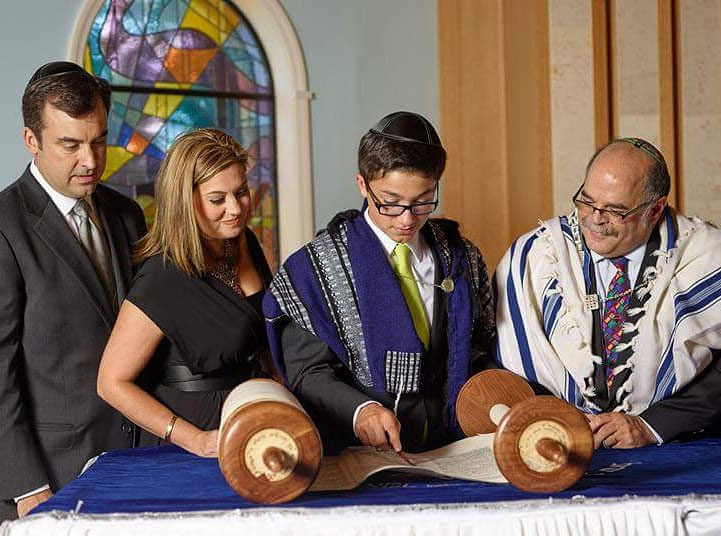 The Parent's Perspective
How do parents protect the special spiritual significance of this experience when there are so many decidedly non-spiritual details that need attention?
There are countless event planners to help with the prosaic details. Jewtique Concierge Rabbinic Services helps you navigate the Jewish values-based conversations that are beyond the purview of the event planners. In the course of a few hundred ceremonies, more than one parent has reflected back to me that they wished they had focused less on "the bar" and more on "the mitzvah". Celebrating the ability of your teenager to set high-aspiring goals, working hard to meet those challenges, and finally standing in front of family and friends with poise and panache can not be understated or undervalued. Your parental modeling during this critical time of your teen's physical, emotional, and spiritual growth will be with them for the rest of their lives…like it or not! This is your chance to show them what coming-of-age is all about from a Jewish values-based perspective. Jewtique Concierge Rabbinic Services is  here for you so that you maximize this unique opportunity and occasion in your family's life.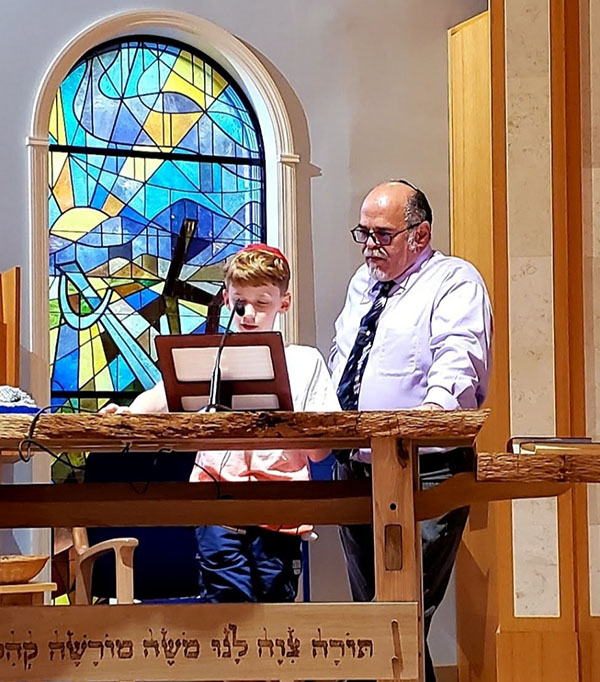 The Holiest Words
This is different than all the reports your middle school student may have written.
Something profound surrounds the Words of Torah they share in front of the assembled family and friends on The Big Day. Jewtique Concierge Rabbinic Services can help your son or daughter find a personal connection with these ancient words of wisdom to craft an educationally and spiritually appropriate reaction and response to them. Your child will receive a full packet of material focused on the selected Torah reading, the Prophetic reading for the haftarah, or both if you prefer.
Jewtique Concierge Rabbinic Services will guide your student writing their take on a traditional d'var Torah helping to develop a cogent narrative, proofread the finished product, and practicing its presentation. Students who wish to do so are empowered to consider a non-traditional approach to a d'var Torah. If your student prefers to share Torah in a more creative approach using the performing or fine arts, all the possibilities are open: choreographic and original interpretive dance, a spoken-word original poem or slam, performing an original song or composition, painting, sculpting, ceramics, etc. This is an especially great opportunity for the tech-savvy kids. Digital natives who prefer to write and produce a movie, podcast or animated video, create an app, or otherwise show their skills have a perfect chance to have fun learning and teaching Torah.
Personal Prayers: Going Beyond "The Speech"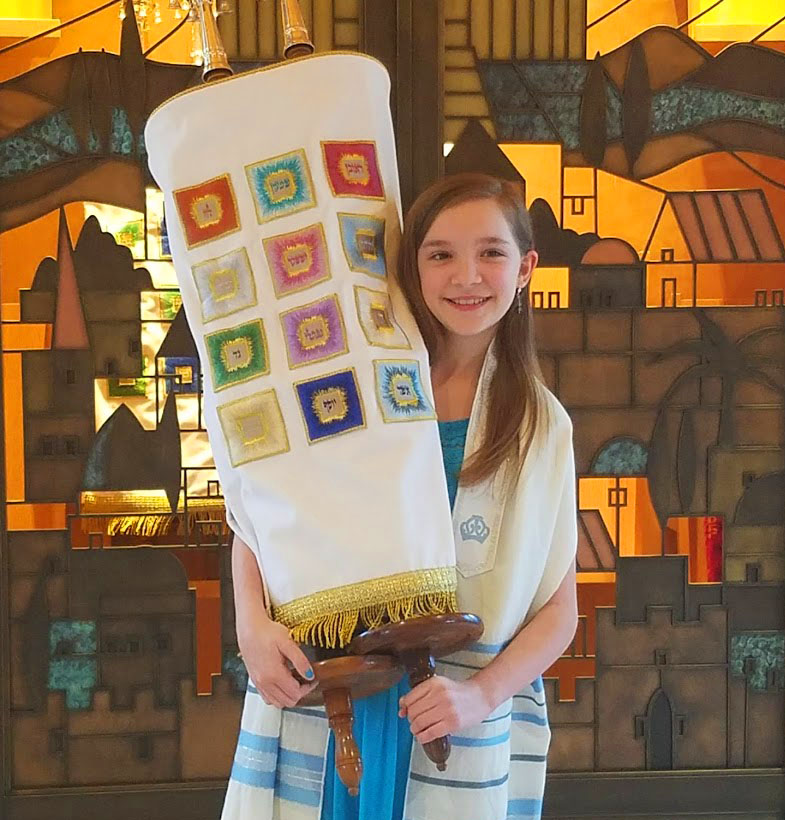 Student Edition
Imagine it is your special day as a bat mitzvah or a bar mitzvah.
You've been practicing for months. Now at the end of the Torah service, you are next to the Torah scroll, filled with pride. Now, you are filled with pride and a sense of accomplishment as you offer the most important words of thanks in your life. In this most special moment, you have the opportunity to share what is most important to you, in front of the people who are most important to you. Your family, your friends, your classmates, your teachers get a glimpse of the person you really want them to see. In this moment, you have the power to create memories which will last for lifetimes.
Best. Chance. Ever.
Parent Edition
Imagine your child has just completed reading from the Torah.
Soon it will be time to share insights in their Devar Torah. You could give the typical speech, and who would blame you? Perhaps the classic Shehecheyanu blessing marking the arrival of the moment is not enough for you. There are ways to add greater spiritual depth and content to this celebration. Jewtique Concierge Rabbinic Services guides you in writing a personal prayer and/or blessings for your child, so that you create moments which can last for a lifetime.
Rabbi Greenspoon is incredibly easy to work with while your child prepares for his/her B'nai Mitzvah. He understands that not all children learn or understand things in the same way. My daughter had multiple challenges in accessing the material. He ensured that she had a translation of her Torah portion that was interesting and understandable. As they worked through the portion he understood that writing a typical drash was not her strength and encouraged her to put her artistic and design sense to work, creating a beautiful poster. He ensured she did her best and allowed her parents to just be the parents both before her big day and during the day itself.
— Elyann Katz, Sterling, VA
Rabbi Greenspoon made our son's Bar Mitzvah a meaningful and transformative experience, not only for our son, but for our entire family as well. Through his kind, individualized, and supportive approach, Rabbi Greenspoon helped Eric write an insightful D'var Torah. He also ensured that Eric was confidently able to read his Torah portions and lead most of the service that Shabbat morning. With Rabbi Greenspoon's guidance, Eric also drafted a personal prayer to read that day. The prayer was a beautiful reflection of the events and people in Eric's life which had brought him to that special day, but just as importantly, through his personal prayer, Eric was able to share his hopes and goals for his future with everyone in attendance.
Rabbi Greenspoon didn't treat Eric's Bar Mitzvah as if it was the culmination of his Jewish education. Through his mentorship, ongoing communication, and friendship, Rabbi Greenspoon was able to truly connect with my son. Because he took the time to genuinely get to know Eric, Rabbi Greenspoon was successfully able to encourage him to find new opportunities to engage with our community as a Jewish adult.
— Jill Weiss and Robert Schreiber, Leesburg, VA
Our family has been extremely lucky to have Rabbi Greenspoon in our lives. He not only guided our two oldest children through the required Bar Mitzvah elements (including liturgy, customs, mitzvot projects), but also was able to meet each of our children where they were as individuals in supporting the development of personal prayers and Torah interpretation. Beyond this important rabbinical support, Rabbi Greenspoon went further with each of our boys, mentoring them through various religious badges they obtained in Scouting efforts.
He has a wonderful way of engaging our children and the rest of our family with a combination of humor, sensitivity and religious gravity. We look forward to having Rabbi Greenspoon work with our third child as she progresses through and obtains her Bat Mitzvah. It is due to both his character as a human being and his effectiveness as a spiritual leader, that we provide this unequivocal recommendation for his Rabbinic services.
— Matt & Terri Foosaner, Middleburg, VA