Online Conversion Program
with Darshan Yeshiva and PunkTorah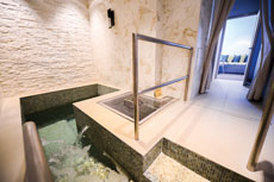 Online Conversion Program
Rabbi Greenspoon is joining the faculty of PunkTorah's Darshan Yeshiva to mentor online students undergoing the process of becoming Jewish. The program is ten months of preparation with the curriculum and online meetings with Rabbi Greenspoon, and requires a commitment of one hour a month for mentor meetings.
The program is completely administered by the Darshan Yeshivah. The fees are all-inclusive, and no extra expenses for an eventual bet din (rabbinic court) and mikveh (immersion) are required. The prepared curriculum is supplemented by podcasts on converting to Judaism by Darshan Yeshiva's Executive Director (and also a Jew-By-Choice), Rabbi Patrick Beaulier, and a curated list of Best of the Web videos, lectures and websites from other organizations for a broad understanding of Judaism. Learn more by visiting https://darshanyeshiva.org/conversion-about/.
Open Torah!
Jewtique's Approach to Personalized Jewish Learning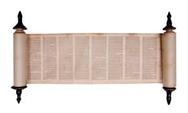 Jewtique Concierge Rabbinic Services is pioneering the OpenTorah! approach to Jewish learning.
OpenTorah! appreciates that we live with the greatest access to Jewish education in history. Entire libraries of sacred texts are now digitized and available on the web and in apps for our devices. Classic works in Jewish studies are a click away. But Jewish learning goes so far beyond books. Jewtique Concierge Rabbinic Services offers you the chance to learn the topics of your choice, using the approaches best suited for your learning style. Film, DVD courses, virtual online tours, podcasts and other multimedia tools are available that supplement or even replace traditional book-based curriculum. Video conferencing open up world-wide options for engaging in real-time distance learning. Whatever your learning interest, and whatever your learning style, Jewtique Concierge Rabbinic Services becomes your personal Concierge Jewish Learning Service!
Adult Bar Mitzvah or Bat Mitzvah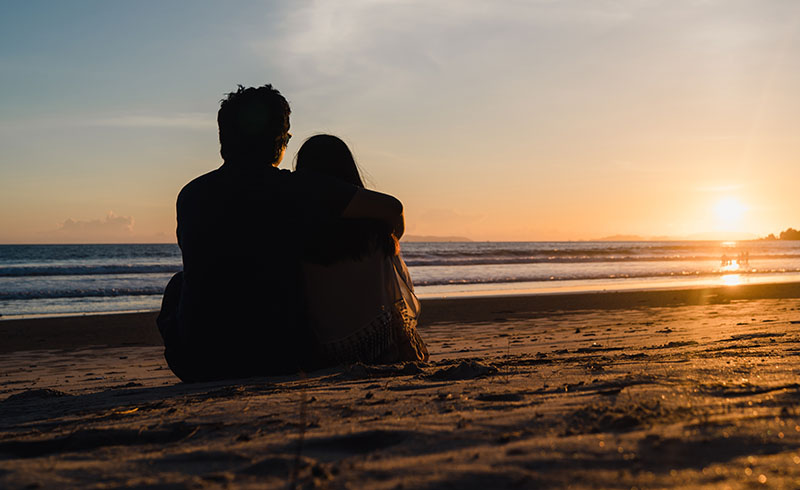 Any Time Can Be the Right Time.
Never had one? Let's make it happen. Had one but it held no meaning for you then? Time for a do-over. Hitting 83 (70+13) and like the tradition of a second bar mitzvah? Mazal tov! Whatever your personal motivation, Jewtique Concierge Rabbinic Services is delighted to help you craft and celebrate this important statement of values.
One-on-One / Small Group Study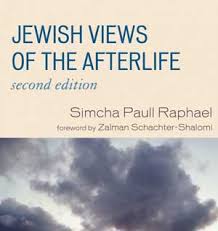 Jewtique Concierge Rabbinic Services meets you where you're at for classes.
One-on-one at your office, a group in a virtual conference, we can explore the topics you want to know about. Life cycles and rituals, holy days, history, sacred texts, Jewish thought, the arts, Israel, spirituality: it's all on the table for you.
Personal / Family Jewish Learning Consultation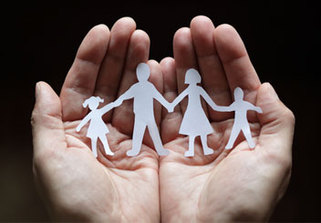 Jewtique Concierge Rabbinic Services can help the DIY inclined with a personalized learning self-directed learning program.
An initial intake is evaluated, and your proposed Personal Jewish Learning Profile is returned. This service can also be utilized for families looking to provide focused supplemental Jewish education at home.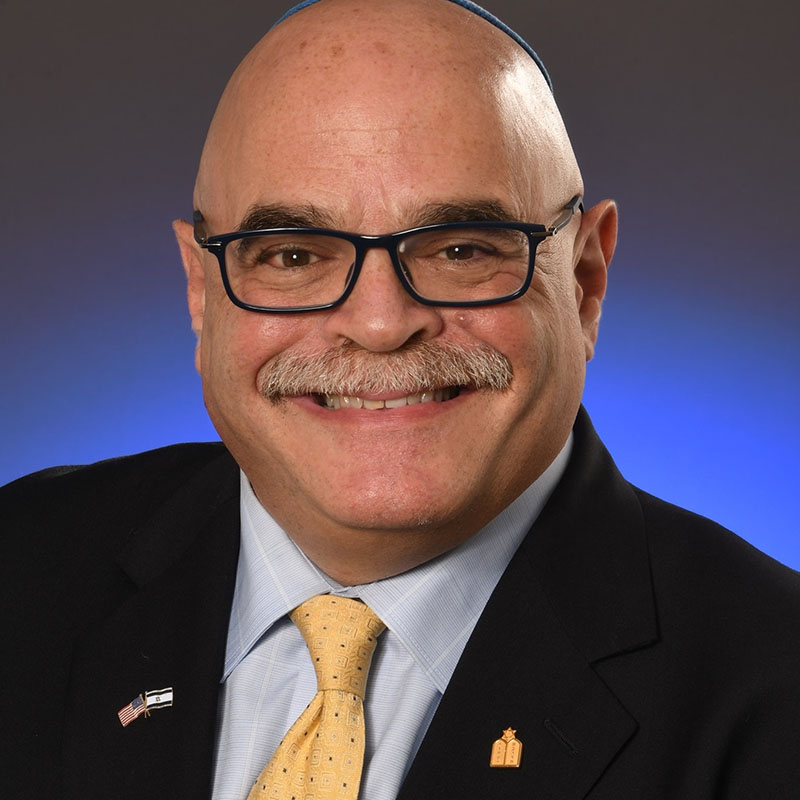 Rabbi David Greenspoon is a passionate, engaging, and exciting Jewish educator.
Rabbi Greenspoon loves bringing the sweeping story of Jewish history to life. He invites students to enter an inspiring world of ideas, dreams and real people presented in the context of the events and realities of their time and place. Equally at home with thematic or content-driven approaches when teaching from the library of Judaism's classic sacred and secular texts, he has created and taught courses in Jewish ethics and theology, and offers specialty expertise in bio-medical and military ethics from Jewish perspectives. Rabbi Greenspoon is a leader in Interfaith Education and Programming, and has led efforts to create novel interfaith study programs in communities across the United States.
His innovative approach to reaching students extends back to the earliest days of the public internet. He led the AOL weekly Torah Chat, the first known internet-based interactive Jewish learning, early in 1993. He pioneered the country's first tuition-free Jewish congregational religious school in 1996. That same year he introduced Grandparenting in the Age of Intermarriage, the first program of its type ever for Jewish grandparents. He has written curriculum on LGBTQ+ issues for High School students, and syllabi for college level classes. Rabbi Greenspoon's adult education and informal youth education programming are nationally recognized and award winning.
His writings have been published widely including appearances in the Jewish Bible Quarterly, Navy Chaplain Magazine, The Baltimore Jewish Times, The Federation of Jewish Men's Clubs The Unraveller, and on his blog for The Times of Israel. Rabbi Greenspoon's personal blog is Views from Outside the Box, and examples of his creative liturgy can be found online at Ritualwell.org.
Classes, Destination Travel, Retreats, and Special Events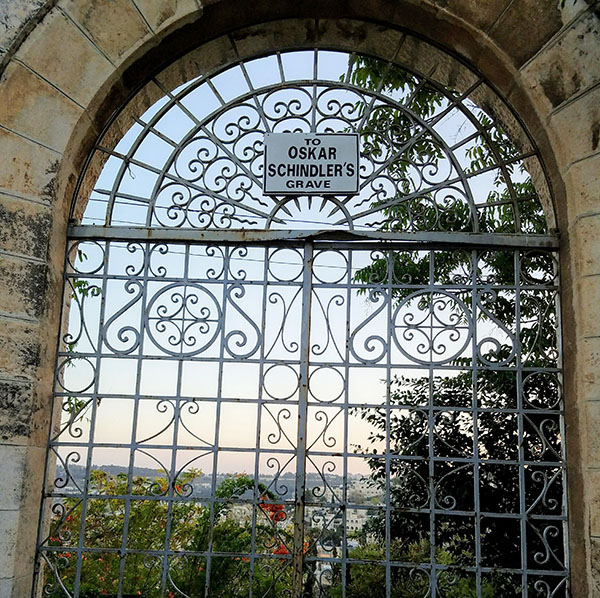 Rabbi Greenspoon welcomes the opportunity to visit your organization, congregation, business, or community.
He is equally at home teaching in Jewish, Christian, interfaith, secular, and academic settings. Ongoing thematic classes, retreats, and special event occasions are designed and delivered with your needs and goals in mind every step of the way. Rabbi Greenspoon especially loves teaching in context on locations connected to the subject matter, and is happy to work with you to maximize your Education Destination travel with preparation and summation sessions.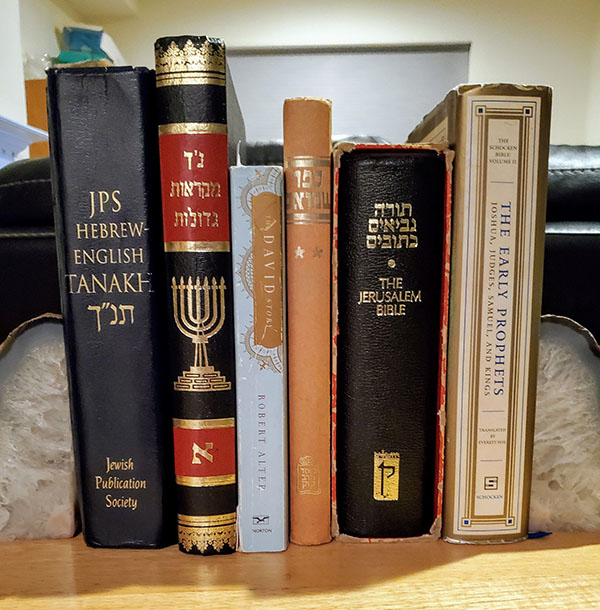 Rabbi Greenspoon's depth as a multidisciplinary teacher and scholar includes Hebrew Bible, History, Liturgy, Rabbinic Literature, Theology, and more.
Abortion: The Voice of Judaism in the American Debate
Afterlife: A survey of Jewish thought from the Bible to today
Ancient Rabbinic Guided Tours of Heaven and Hell
Bible Stories for Adults: Tales we don't teach our kids
Great Jewish Debates that Never Happened
Hanukkah's Hidden History
Hidden Stories in Illuminated Manuscripts
Jerusalem in Legend, Lore, and Literature
Jewish Angels and Demons Across Times and Cultures
Jonah: A Big Fish Story, Not A Whale of a Tale (A Tour Through The Illuminated History of Jonah)
Jubilees—The Bible that Wasn't and A Comparison of Famous Genesis Stories
Judaisms in the Time of Jesus: Diverse, Not Divergent
Leadership Lessons from the Book of Samuel
Michal & David: A Story of Passion Transformed
Military Ethics in the Song at the Sea
Mothers, Daughters, Wives, & Witches: Stories of Women in Early Prophets
New Jewish Boundaries: "Jew" vs. "Jew-ish"
Passover in the Time of Jesus
Physician Assisted Suicide: A New Look at the Talmudic Narratives
Planning Your Family's Passover Seder
Psalms and the Spiritual Life
What's a Nice God Like You Doing in a Text Like This? When the Bible Makes Us Uncomfortable
Wild Tales of The Rabbis: Midrash, Fantasy and Religious Imagination
Zohar Readings: Ethical and Mystical Tales
David Greenspoon was my Rabbi during my conversion and at a very difficult time in our life – through the loss of our sister. David was extremely supportive and always there with the right message and words of support. He took his work seriously and was patient with me during my conversion experience. He was also joyous and fun and conveyed this in his work as a Rabbi. He brought a much-needed energy, love and understanding to the position that was infectious. He was a wonderful Rabbi to our family and I would highly recommend him.
— Kara Thornton, Dalton, MA
David is a wonderful teacher. He is an intelligent and creative planner, an idea person, who follows through to insure the success of his inspirations. He is warm and accessible and cares about people. In sum, David is a person you want to have on your side.
— Judy Meltzer, Past Director of Adult Learning at Chizuk Amuno Congregation, Baltimore, MD
David is a hands-on Rabbi and Educator who works well with all age groups. He is particularly sensitive to the needs and concerns of children and young people and finds creative ways to engage them… and as a teacher, he attracts students at every level. David brings all of the qualities of Jewish leadership to his position: intellect, spirit, and good deeds.
— Bonnie Lipton, Past National President of Hadassah, Chicago, IL
I want to thank you for all your guidance and spiritual support while I was "Joining the Tribe". Going into it I didn't know what to expect. I thought maybe it was going to be study a lot then I would pass or fail. you made me see that it was more of a spiritual journey that spilled into everyday life. Between your guidance and my self-study, the class and the class field trip, I have a deeper, more meaningful understanding of Judaism. My love of Judaism was stronger in the end. Thank you for all that you have done.
— Leah Ipson, Richmond, VA