Commemorating the Generations
The wisdom of Ecclesiastes in the Hebrew Bible notes "that the generations come and the generations pass.
It is only God that endures forever." While the experience of death is universal, Judaism's response to it offers unique insights into surviving its visit into our lives. From the moment death is imminent, through the year that follows, and on every anniversary of the passing of a loved one, Judaism offers deep and meaningful practices to guide us through the encounter with mortality. Jewtique Concierge Rabbinic Services helps you access this wisdom in a caring and compassionate atmosphere of support.
Shivah Services for Mourners and their Families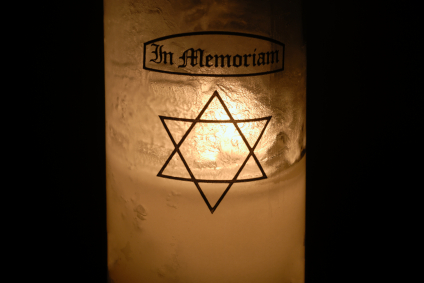 The days following a funeral or other farewell ceremonies are traditionally marked with prayer services held for the convenience of mourners.
During these services the Mourner's Kaddish is usually recited. Jewtique Concierge Rabbinic Services can help you sort through the wide array of special prayer books for your Shivah services, and the even wider range of possibility to personalize these gatherings beyond the prayer books. Evening services are usually concluded within a half-hour.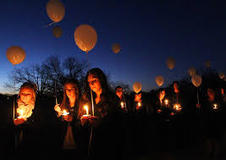 Memorial services are a meaningful and important element of mourning our losses.
There are endless opportunities to create exactly the service you feel meaningful, for nearly any specific setting or situation. Sometimes they might follow a private burial service. Some families have used them to commemorate the traditional 30-day mark since the death of a loved one. Sometimes these services are offered by friends or colleagues when the deceased has been buried in a distant location. Be it a somber remembrance or a joyous celebration of life, a Memorial Service ensures there is always a way to show our respect. Jewtique Concierge Rabbinic Services will help you craft a Memorial Service that address your needs and meets your goals.
Hakamat Matzevah:
Dedicating a Monument or Gravestone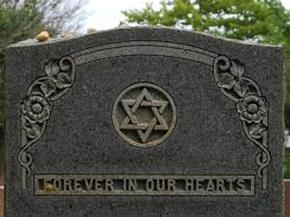 These ceremonies are not merely "unveilings."
The traditional Jewish understanding is that dedicating a memorial marker to our loved ones is a profound gesture that further consecrates a sacred spot. These ceremonies are not restricted just to cemeteries or mausoleums. In an increasing list of other important locations, families increasingly seek to mark the holy ground that connects them with the memories of their loved ones. From public parks to school-side playgrounds, benches by a bike path to bronze memorial plaques at a hospice, Jewtique Concierge Rabbinic Services can help you to memorialize the values that your loved ones wish to leave as a legacy.
Spiritual Responses for When Remembering is Painful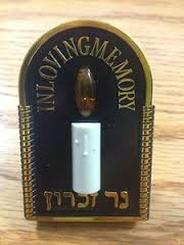 Sometimes our memories are painful when our relationship with a family member was complex or even difficult.
The traditional Yizkor (Remembrance) services might be a challenge when there is pain beyond our sense of loss. Jewtique Concierge Rabbinic Services combines the wisdom of ancient Jewish spiritual disciplines with the best practices of contemporary pastoral counseling to address the pain. This approach is often helpful in clearing the psycho-spiritual dynamic connecting our lives with others beyond this world. This is an engaged, spiritual and pastoral path that unfolds over time at its own pace for a reason, if not for many reasons. Please do not expect an easy fix as seen on reality television.
My father passed in April 2020 and we were finally able to have a memorial service for him in August 2021. A colleague of mine recommended Rabbi Greenspoon who did an excellent job learning about my dad and our relationships with him.
Rabbi Greenspoon was very patient with our family over multiple zoom calls to talk through the process.
When it came time to work with the funeral home, Masons and the Navy, Rabbi Greenspoon took control and was integral in ensuring that everybody knew their roles, etc.
Unfortunately, my Aunt Lesley recently passed and we retained Rabbi Greenspoon's services again for her service today. Just like with my father, he was very patient with everybody through multiple zoom sessions and presided over my aunt's service in a beautiful manner.
While we've only retained his services for funerals, we do look forward to the day when we'll meet for much happier occasions

— Larry Selleh, Bowie, MD
Last year we lost Mom a week before the pandemic shut everything down. We wanted to do a celebration of life for her but kept pushing back dates in order to comply with COVID restrictions, and be safe. When we were coming close to a full year, I knew we had to do something and possibly different than the normal.
I was lucky to have met David through a business client. I reached out to him and immediately felt a sense of calmness. He had many ideas and we worked seamlessly together to create an online memorial for Mom. He was always quick to respond to texts, calls and emails and without him I would have been lost. I would recommend him over and over again to people looking for the same.

— Dana Ford, Margate NJ
I have been meaning to email you all week, but the days have escaped me. I wanted to thank you again for performing Jules' unveiling. It meant a lot to me that you were able to perform the ceremony. Everyone enjoyed your "Did everyone eat breakfast this morning?" since we all know that Jules's most important meal was breakfast. Please remember to keep me informed about the High Holiday Services. Thank you again.
— Margy M., Owings Mills, MD
We utilized the concierge services of Rabbi David Greenspoon recently when a family member who was unaffiliated passed away. He handled the situation with such delicacy that you would have thought that he had been the family rabbi for years. He got to know the family in a short period of time and worked with us in order to make sure that the services were catered appropriately to the survivors. We really appreciated the care and personal connection that were made in our time of need.
— Meredith Jesperson, Jacksonville, FL
Thank you for the beautiful service and for your kind support throughout this difficult period. My family and I are doing well, given the circumstances. Now is a time of recovery and we are receiving a lot of support and love from our friends and relatives. May I please ask you send me the final version of the eulogy, as several of the attendees have asked to have a copy. I too would like to save it as a memory.
— Aleksey K., Laurel, MD
I wanted you to know that I had a tree planted in Israel in your name to express our gratitude for the thoughtful officiating at Randy's memorial service. I continue to get feedback from so many saying that it was the most meaningful service that they have ever attended.
— Mary F., Essex, MD